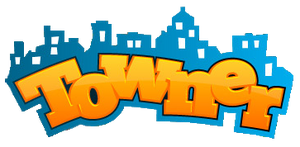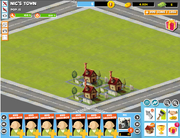 Towner is a game developed by Metrogames that players can play on Facebook. In Towner, players can create a town by constructing many different types of houses, apartments, skyscrapers, hotels, and monuments. By keeping up your buildings, you can attract more people to live in your town.
The game is based around social interactions with other players (Facebook friends) and allows you to send and receive gifts from other players to construct your town's buildings. Your town is divided into a grid pattern of squares and buildings can be placed inside each of the squares.
Introduction
Edit
You are welcomed by the character Mr. Towner who leads you through the game tutorial and provides hints as you progress through the game.